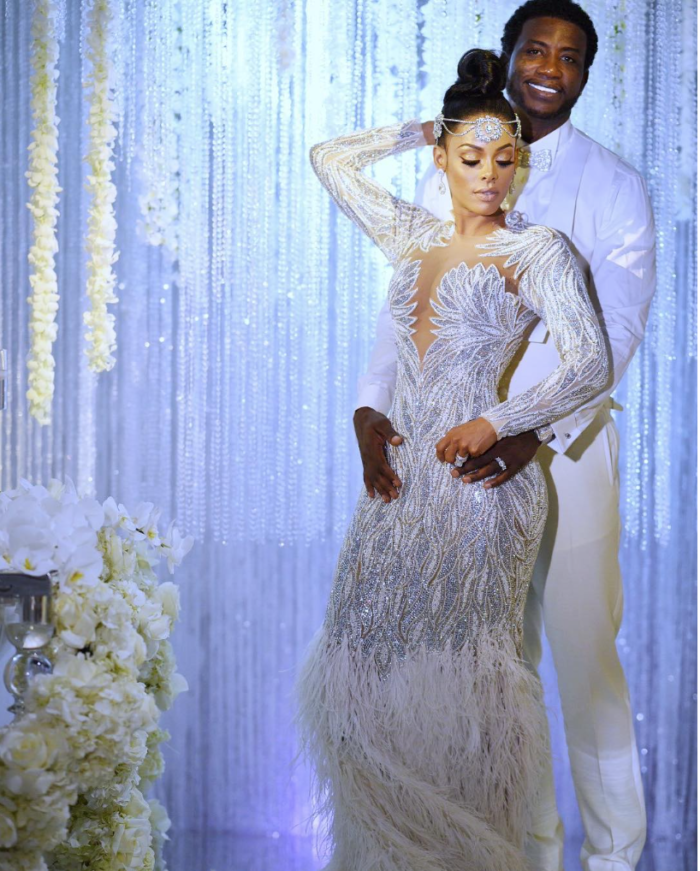 News: Keyshia Ka'oir & Gucci Mane Got Hitched!
The highly anticipated nuptials between "trap royalty", rapper Gucci Mane and beauty entrepreneur/model Keyshia Ka'oir, aired live on BET a couple of days ago and we loved it! Keyshia wore a $40,000 custom Charbel Zoe gown, which entailed a 25 foot ostrich feather train, made of real ostrich feathers and Swarovski crystals.
Congrats to the beautiful couple!