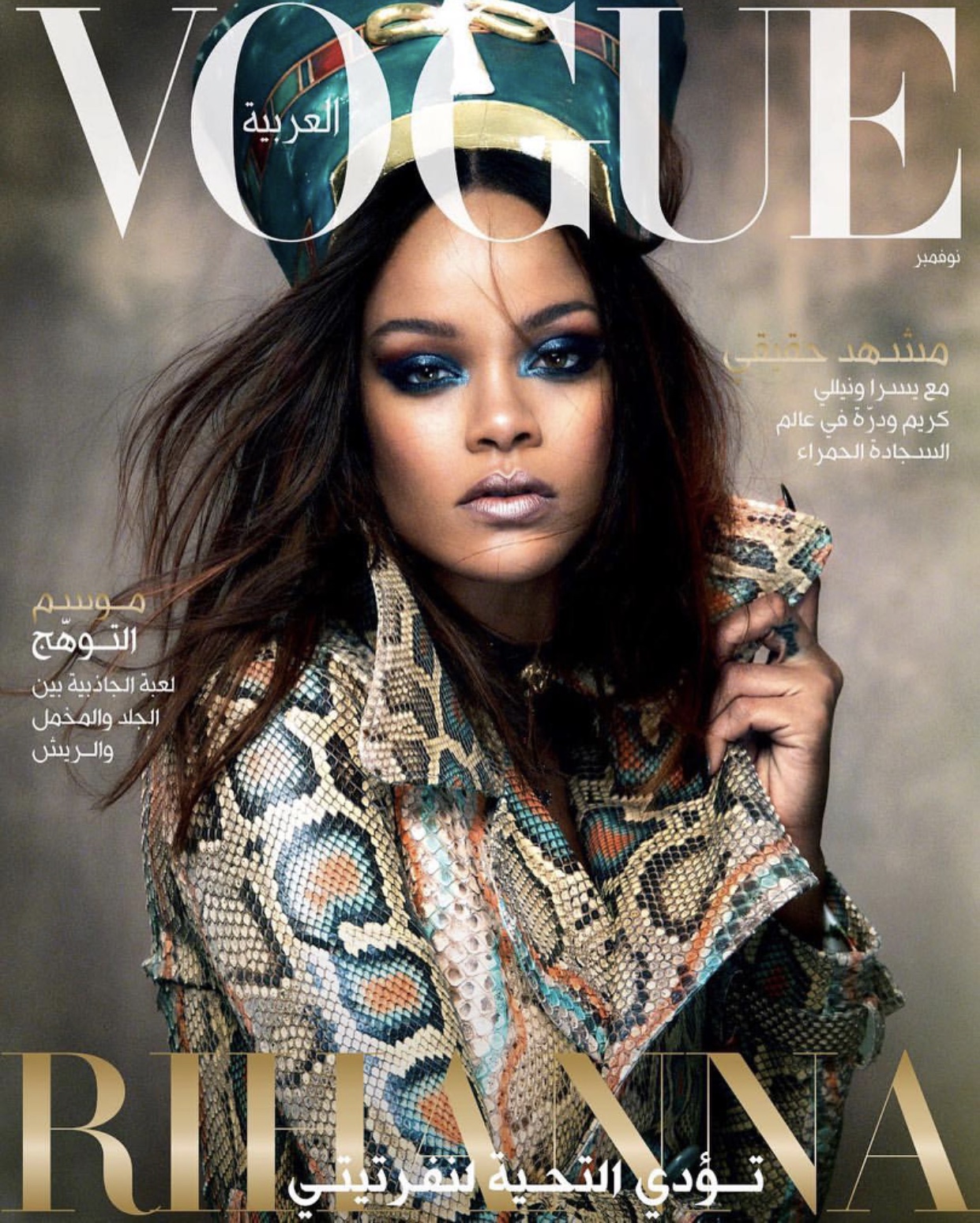 Wedding Break: Rihanna's Queen Nefertiti-Inspired Vogue Arabia Cover
In the November 2017 issue of Vogue Arabia, Rihanna Pays Homage to Queen Nefertiti in a stunning editorial.
In the editor's letter for the issue, which is set to hit newsstands tomorrow (Nov 1), Vogue Arabia's Editor-in-Chief, Manuel Arnaut wrote:
"We are dedicating the issue to strong and dynamic women who are changing the world. Rihanna, our cover star, is one of them. Not only is she one of the most successful pop icons ever, shaping the entertainment industry with her powerful tunes and unique sense of style, she is also an advocate for diversity."
Despite the foregoing, apparently not everyone is happy about Rihanna being chosen for the cover, some are even going as far as calling it cultural appropriation. Nevertheless, we love the cover and agree with Editor-in-Chif, Amaut, that Rihanna is an advocate for diversity, which makes her an excellent choice for this dynamic cover.
What do you think?