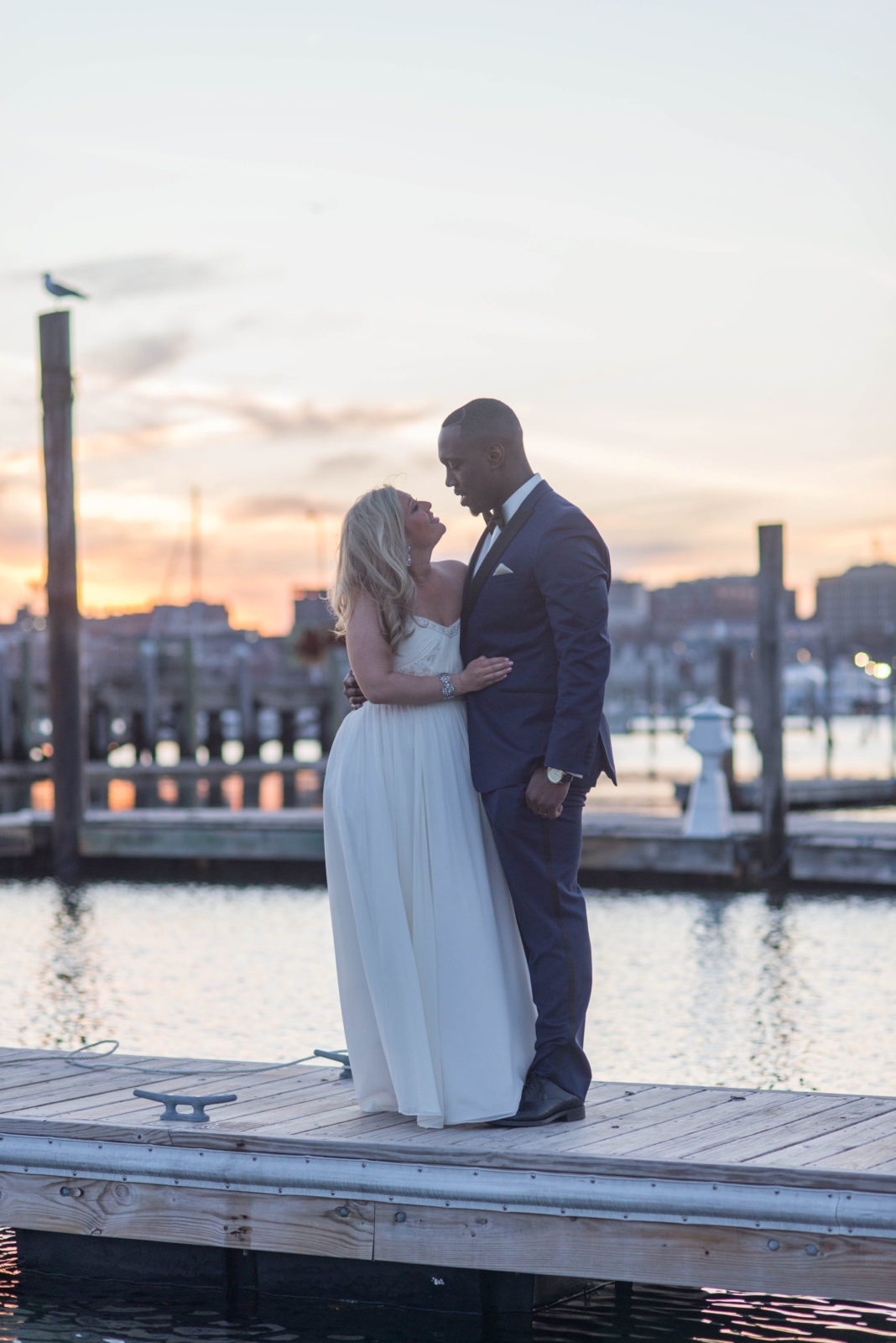 Surprise Wedding By the Water (Maine)
Lynsey had been hounding Derek about getting family photos done for them and their two year old (at the time) daughter, Carysn, for a long time. When they finally scheduled the session, to Lynsey's surprise, Derek proposed and of course, Lynsey said yes! 
When Lynsey contacted her photographer she explained her fun idea for her wedding. She was going to invite their closest friends and family to what they thought was going to be an engagement party at the Saltwater Grille. Little did they know, Derek and Lynsey had planned a surprised wedding  The guests didn't even see it coming!
Lynsey and Derek had the sweetest intimate wedding (including a first look on the docks), and a great dance party afterwards! A lot of the details were DIY, including the bouquet she made from flowers at Whole Foods. It was truly an elegant affair!
Get inspired and check out this Surprise, DIY wedding below, as beautifully captured by Linda Barry Photography.
Event Date: April 30, 2016
Venue: Saltwater Grille
Photographer: Linda Barry Photography
Tuxedo and Mens Attire: Calvin Klein
Dress Store: Hussey's General Store
Floral Designer: Whole Foods Market – Portland
Restaurant: Saltwater Grille