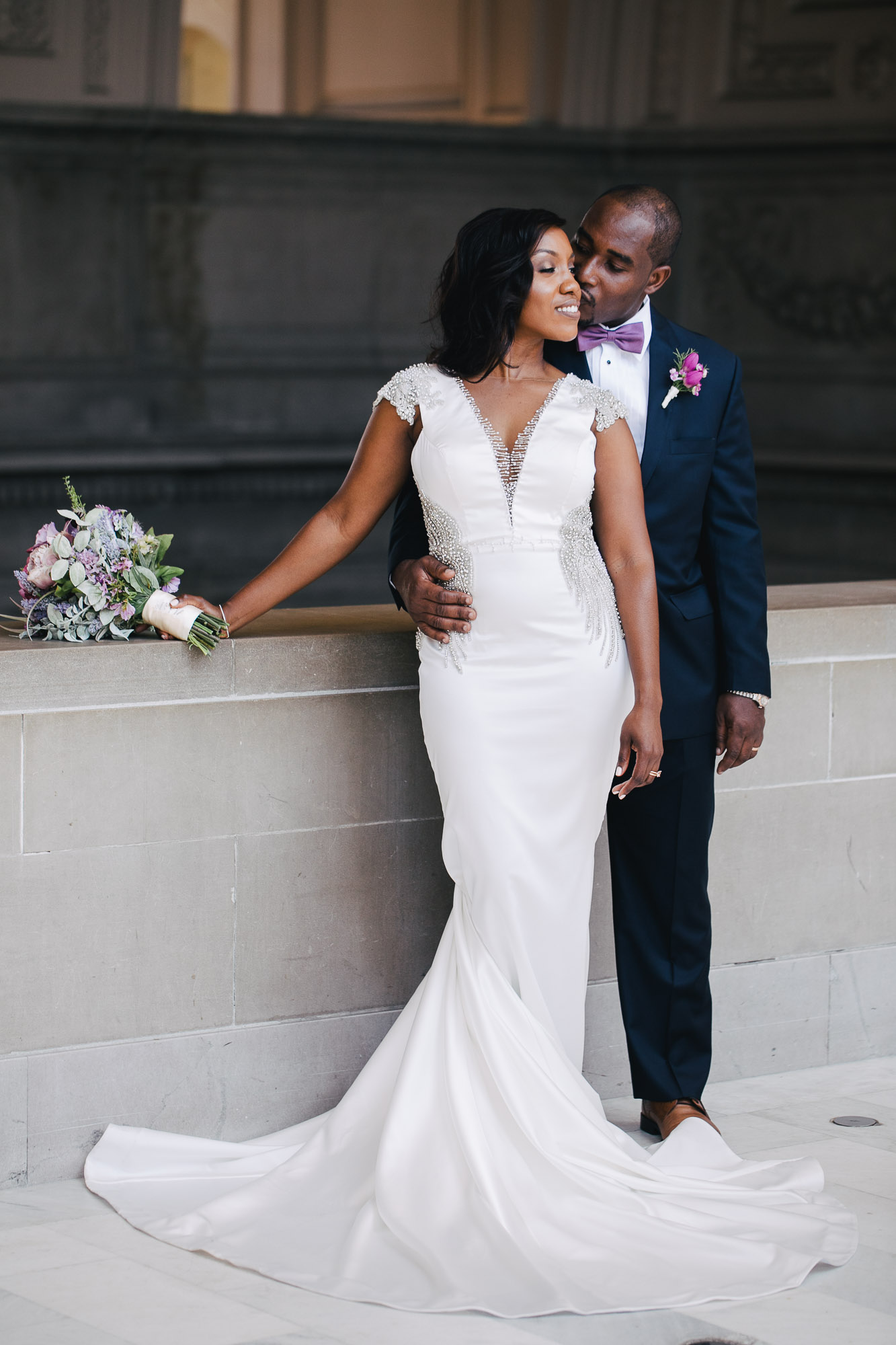 San Francisco City Hall Wedding…. 9 Years in the Making (California)
Sarah and Emmanuel went to school together in Ghana until the 9th grade when Sarah's family returned to the U.S. They bumped into each other, thanks to Facebook and their conversation began again. In fact, they talked every day—for four years.
Together, Sarah and Emmanuel summitted the highest peak in Ghana. It was a challenging climb, especially considering that they learned during the climb that Sarah was afraid of heights. But they overcame it. With teamwork they did it.
Their next challenge was living continents apart, Sarah in Texas, and Emmanuel in Ghana. They became best of friends. At a certain point, they knew they had to give a romantic relationship a fair chance. The 15 hour flight back and forth kept them on their path to marriage for another four years.
When they knew they would be together forever, they had to wait another year to get Emmanuel's new visa. 4 + 4 +1 = nine years to get to their vows, but of course it was all worth it.
The couple chose San Francisco because of its beauty and because they could have fun with their loved ones in the City. With only a few months to plan, a City Hall wedding was perfect for them. Not to mention that planning isn't Sarah's big thing. Twenty friends and family joined them for their stunning ceremony. They had dinner following the ceremony at the Corridor Restaurant and they finished the night celebrating on a cruise.
Get inspired and check out this gorgeous City Hall Wedding below, as beautifully captured by IQphoto Studio.
Event Date: June 15, 2017
Venue: San Francisco City Hall
Photographer: IQphoto Studio